Interview with ultra/orb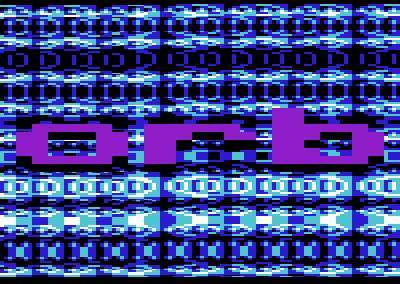 Adok:
Who are you?
ultra:
Hi... My name is Olaf H. alias ultra. At the moment I'm 36 (soon 37) years old. Yes, I'm an oldie ;)
Adok:
Where are you from?
ultra:
I was born in Hamburg/Germany, for about 12 years I've been living in Kiel/Germany.
Adok:
What are you doing in life?
ultra:
In real life I'm working as a software developer for editorial systems. My job there is to create plugins for InDesign/Quark XPress on PC/Mac Classic/OSX.
Adok:
What are you doing in the scene?
ultra:
I would say I'm a coder on oldschool platforms. I'm focused on Atari ST, A500, VC-20, VCS 2600, C64 and recently a bit Vectrex. I like to work on many platforms. Never gets boring... On PC I only do some synth coding. Well, coding effects on PC never drew my attention somehow. I'm coding everyday at work on PC, no motivation to do that at home. Maybe that will change someday. Who knows.
Beside this, I did some music for a longer time. But at the moment I'm more into sound coding and music hardware. Maybe because I finally realised I'm no musician ;) If you are interested have a look at my music hardware pages www.ultra303.de or sharc.ultrafex.de. But that's not scene related stuff.
Adok:
How long have you been in the demoscene?
ultra:
Puh, that's long ago. I can't say a 100% correct year, I guess. Must be around 84/85. After I saw the first intros on C64 like the GCS intro (German Cracking Service). That was the time I said to myself: Hm, I want to do such stuff too. Sure I coded already on Vc-20 before but that wasn't really scene related. The first real contact to the scene I had in a bigstore in Hamburg. Back then it was quite common to meet other people there. Just to talk, to swap some games or to show the stuff you did. Also my very first C64 intros were created there just because I had no money to buy a C64. But this time was fun. Really.
Adok:
What have you done in the scene so far?
ultra:
On C64 I did some intros (a few you can find on pouet - Cosmos / TMB or H.O.T). Unfortunately most of my old stuff is lost. In 1991 I had the great idea to throw away all my C64 and Amiga disks during a move. Today I could kick myself for doing this.
Most active in the early days I was on on Amiga (axxess). Around '89 my interest in the scene faded away a bit and I started to write some games on Amiga/Atari ST. Beside this it had the nice side effect to earn some money ;) At this time I did from time to time some smaller intros on SNES (unforunately all lost) and some intros on Acorn Achimedes (see noah). In 1991 I totally left Amiga. Somehow it wasn't my world anymore and I changed to Macintosh. On Mac I started to code with a friend the first Soundtracker replay. But he later took over the project, it became "Soundtrecker". Somehow soundcoding got more and more interesting to me and I started writing a tracker on Mac, sample based and softsynth (you can hear it in Don't Break The Oath by dhs), also my start to do music. From 1991 to 1998 there was almost no scene activity, I only did music and coded the tracker...
In 1993 I met some old pals again, Tao, Abyss and a.-t- (I've been knowing them for over 20 years now) and we founded cream (see pouet). Cream was focused on Atari ST only so I changed to Atari ST finally. I always did some Atari coding. I mean I showed tao the first steps in asm and stuff but never really was in an Atari group till then. But due to massive laziness for scene related stuff I never did stuff until 1998 for cream.
From time to time we released some smaller demos, mainly music things under cream. The most well known cream release I guess is J.A.M. for Windows. A small PC tool to replay Atari ST YM tunes which can emulate even the newer sound effects. Since 1999 I've been working on an Atari ST demo heftig (yes 9 years delay! ;)). One reason for the delay is surely that the interest in the scene faded away from the others. In end of 2006 there was almost no activity except of mine in cream. So I started to search a new group.
In Jan 2007 I was talking to Keops and he had the same problem with no activity in his groop. Some days later we created orb (see pouet). My latest release was the orb mega demo for Vc-20 which I did together with 4mat. That was real fun to do. I mean Vc-20 was my first computer, I coded in Assembler with data lines. Cool to code on it again.
In 2006 I started to code on Amiga again (see 18 years/cream). So finally I'm back to Amiga again. At the moment I'm working on a new a500 demo. Which will be released this year (I hope... but looks good so far). Most of my stuff I did over the last 9 years is unreleased, I hope this will change soon ;)
By the way you can listen to some of my older music in BitJam Vol. 1.0 or on BitJam radio. Or have a look at www.mp3.de/ultrafex, www.mp3.de/cubique, www.mp3.de/visage.
Adok:
Since you've been active in the scene for a long time I'd be interested in how the current scene is different from the "old" scene in your eyes. What's better about the "newschool" scene, what do you miss from the "oldskool" scene?
ultra:
I cannot directly draw a comparison. On the one hand, I was active in the cracking scene. Nowadays this scene doesn't interest me at all, only the demoscene does. On the other hand, I had hardly any contact with other sceners in the Amiga days. Actually I had only group-internal contacts. I mostly did the stuff in the background, wrote a couple of intros and perhaps cracked a few things. I never swapped or had direct contact to people. It didn't interest me. It only came when I had more intensive contact to the demoscene...
Adok:
What are your favourite demos, intros, diskmags, musicdisks,...?
ultra:
What comes into my mind... Everything about PC, Amiga, Atari, GBA and C64 stuff... Starstruck, Heaven Seven, Posh, Frameskool, Lifeforce, Derealization, Dark side of the spoon, Sonolumineszenz, Binliner, Beams, YM Rockerz almost every demo, Nexus-7, Artefacts, Insomnia, Debris, Tracie, Phloam, Nostalgic-o-demo, Deus Ex Machina, 4ster, Alive Mag, Virtual Escape, Arte, Darkroom and Bananamen, Cuddly Demos and Union Demo.
Adok:
What parties have you visited? Which made the most impression on you?
ultra:
I'm rarely at parties. Most of them are far away when you're living in the north of Germany... I'm rather lazy in travelling, and I rather use the time at home to make something productive... OK, partycoding is also possible. But I pefer silence when coding. That goes on my nerves at parties. The most interesting parties were certainly Error in Line and Fried Bits 2, both of them Atari parties. But it's already a long time ago. Let's see, maybe I'll go to the Oxyron 2 party... it's around the corner here.
What I regularly check out is the livestreams of parties... like BP or Assembly and varios others... It was cool to watch Debris via stream and the year before that Starstruck.
Adok:
Where does the handle "ultra" come from?
ultra:
On the one hand, ultra comes from the name of the psycho acoustic processor "ultrafex II" from Behringer. I was fascinated by it when I was actively making music. That's why the URL of my page is ultrafex.de. On the other hand, it comes from the ultra album from Depeche Mode. I'm a great fan of Depeche Mode... Ultrafex was too long so I only used ultra later on.
Adok:
What is life like in Kiel?
ultra:
I have mixed feelings about the life in Kiel. The town isn't really beautiful. It was bombed in the war and afterwards rebuilt with ugly concrete buildings. The clubs are one-sided and don't always match my taste of music. Coming from Hamburg, this is an extreme change. But! Kiel is awesome in summer... It's situated at the East Sea... When the weather is good, I spend noon at the beach. This compensates much. It's like a little trip every day ;)
Adok:
What other interests do you have apart from computers?
ultra:
Apart from computers my second big passion is hardware... For me the combination of hardware design and developing the software for it is extremely interesting. I'm doing sports two to three times a week... Squash and Badminton. You have to keep fit ;) From time to time I watch handball games from THW Kiel... Apart from that I'm regularly at clubs at the weekends... in order to reduce stress ;)
Adok:
What are your and Orb's plans for the future?
ultra:
I am planning to release the a500 demo this year. But it won't be ready for Breakpoint... rather for Assembly. In any case I will do a small project on the Vectrex. It's a pity that so little has been released on this platform so far. It's actually a totally innovative console, and it has the advantage that it has an ST compatible soundchip.
For the VCS 2600 I also have a couple of things which have to be finished... And my Atari ST demo is on the list... It's about time after 9 years of delay ;)
Keops is also working on new things. But I cannot yet reveal anything about them ;)
Adok:
Finally, is there anything you want to tell our readers?
ultra:
There isn't much to say but... do things.
Ultra & Adok