Romeo Knight CD: Act of Goat
A questionary with Romeo Knight about his latest CD!
Each question is based on one of the track names on the CD.
By Romeo Knight and Magic
Prologue
Romeo Knight made the music for legendary Amiga demos like Cebit'90, RSI Megademo or Wicked Sensation. The last few years he among other things contributed to some Brainstorm demos like Fairytale and Lucifer and also some musicdisks released by Brainstorm. Also he composed a track for Hugi #36, which was released in April 2010. We are glad that Romeo Knight returned for this issue, which you are reading now, as well. Next to this, at the time of writing this article, his 'Romeo Knight & Friends' concert is planned for Revision 2012. A short while ago Romeo Knight released a new CD called 'Act of Goat'. Have fun reading this article. It's intended this way!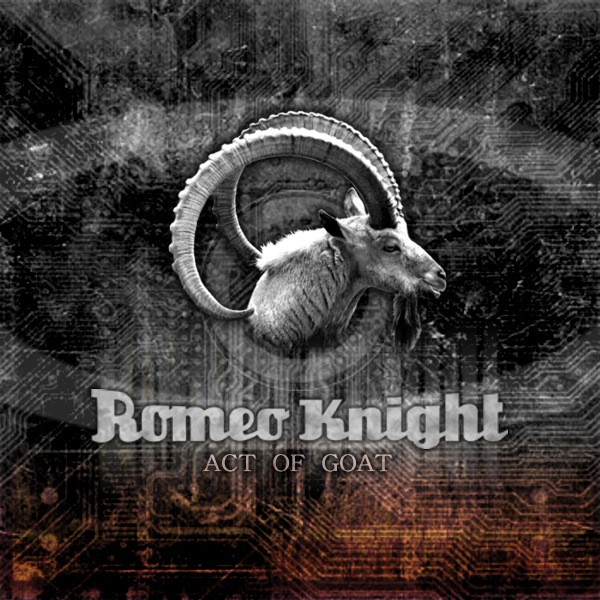 "This album should be seen as a compendium of my works starting from the moment when I came back making demoscene music in 2007. It's not complete but features my personal favourite songs of those last few years. The most part of the tracks has already been released somewhere, somehow, inside a PC demo or not - still I wanted to wrap up a package of songs that, in my opinion, define a distinct creative period of mine. All of them show, more or less, both hearts beating inside me: Synths and guitars. Thanks for your support and have fun listening!"
- Romeo Knight, 2nd of November 2011
Credits for the CD:
All instruments, programming and producing by Romeo Knight except piano on "Killer Whales" by Dario Albiez, vocals on "Fragile" by Smai-Lee, choir on "Descendants" by Sara Steffen, whistling on "Cold Fission Pt.1" by Jan Schulte, additional vocals on "Cold Fission Pt.2" by Dario Albiez
Cover art by Federico "Parsec" Cito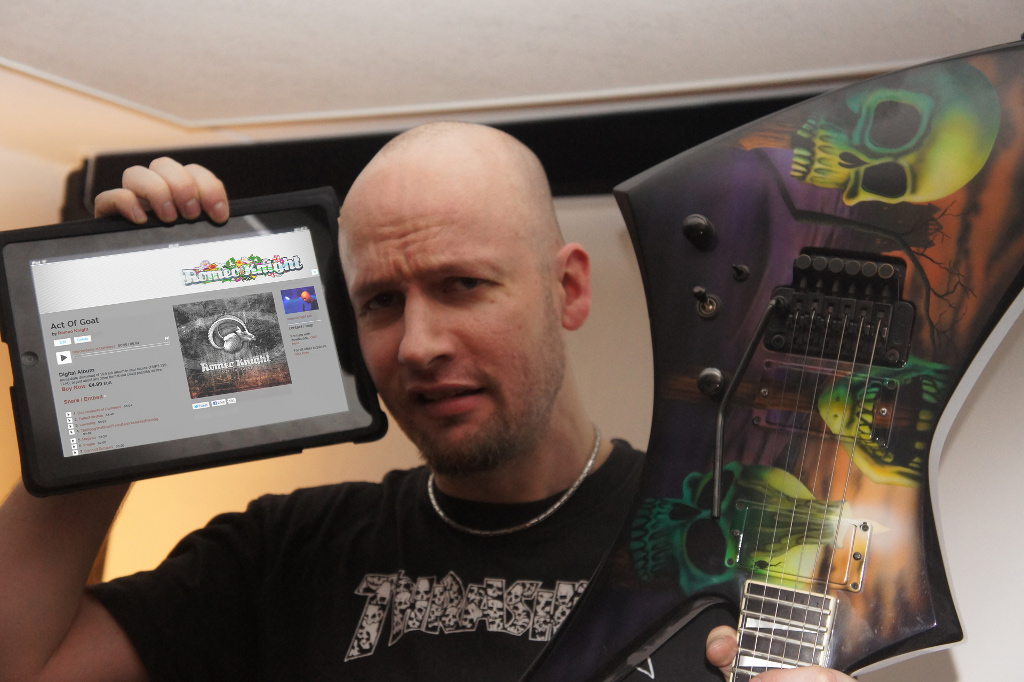 Act of Goat - Q&A
Descendants of Darkness
Magic:
Have you ever experienced some dark periods on the demoscene? What can you tell us about them?
Romeo Knight:
During demo parties when my eyesight was flawed, it got semi-dark around me. My hearing went wishy-washy, too. "Time to compose this song", I then said.
Turtle-Fairytale
Magic:
What's your most favourite fairytale and why? Also do you know a fairytale about a turtle?
Romeo Knight:
No, but I know one about turds. They all lived happily ever after.
Lowering
Magic:
How long are you and how low can you go?
Romeo Knight:
First question: <censored>
Second question: You should ask that a bass.
TheSongThatWasPlayedLiveYesterdayEvening
Magic:
Which song was the last one you played live on a yesterday evening?
Romeo Knight:
It was either "Yesterday" or "TheSongThatsGoingToBePlayedLiveSoon", I don't quite remember.
Mageau
Magic:
Mage... what? Where does this title come from and what does it mean?
Romeo Knight:
Mike Mageau was the only surviving victim of the Zodiac killer who could have solved the case if the police didn't fail to do an identy parade with him and the supected murderer. Just like this song: After failing to kill my guitar during the song, I didn't look at it anymore.
Fragile
Magic:
Who is singing in this song? Wasn't Fragile a hit from Sting?
Romeo Knight:
When Sting did the vocals first he wasn't able to catch the right mood for the song. That's why I asked Justin Bieber to do it. He declined. Sting's song you're referring to is actually called "Message In A Fragile Bottle".
Canned Excuses
Magic:
What was your last excuse for breaking an appointment?
Romeo Knight:
The wanking took me longer. But I canned that excuse.
My Hand Is Two Killer Whales
Magic:
You hand is... what?
Romeo Knight:
TWO KILLER WHALES!
Song 7201
Magic:
Originally made for a commercial uh? When will you compose Song 14402?
Romeo Knight:
We're currently at 14363. There are only some days left.
1000 Black Hills
Magic:
This sounds like the name of a painting done by Vincent van Gogh. If you were a painter who would you be?
Romeo Knight:
Hannah Montana.
Cold Fission in Japan Pt.1 + Cold Fission in Japan Pt.2
Magic:
Do you fear a real nuclear disaster in the world? One compared to which Japan only looks like a drop into the ocean?
Romeo Knight:
Although all signs might point to the presumption that the titles of these 2 tracks refer to last year's nuclear disaster in Japan, they don't. Instead they refer to a tiny software company called "Cold Fusion" that's located in Japan. You know.... fusion... fission... get it? You're allowed to call me a clairvoyant though.
Lucifer
Magic:
Do you believe there is a devil somewhere in the afterlife?
Romeo Knight:
No need for a devil in an afterlife (that doesn't exist anyway) if there's one around every corner in real life. (...) Forget that, a devil doesn't even exist!
Film Makers Trailer Soundtrack
Magic:
If you ever made a movie, Who would you choose for the music and sound fx?
Romeo Knight:
If it's an adult movie, Xerxes needs to do the music and Steel and serpent do the sound FX. Who's the target audience of this shit interview by the way? (Potential demoscene buyers -ed)
Magic:
You will perform again at Revision 2012 with Xerxes and Bendyk. What can we expect? What preparations are you doing for this gig? What will make it different from the Breakpoint 2008 and 2009 concerts?
Romeo Knight:
Well, as a major point, it's called differently: "Romeo Knight & Friends" instead of "Xerxes & Friends". Apart from that we'll be playing the same boring lousy shit as always. But, however, it's called differently and that's a huge novelty. Also, no nudity and onstage live sex will be involved, just as last times. Yawn. I might fall asleep during the concert myself.
Please Purchase Act of Goat now! Special Hugi price, only €4,99! Surf to:
http://romeoknight.bandcamp.com/album/act-of-goat
Magic