Weekend with Wecan 2012
Elude & Plastic invite you to the new Polish party
that replaces Riverwash!
Written by Voyager of Nah-Kolor
Translation into English by KBI of Elude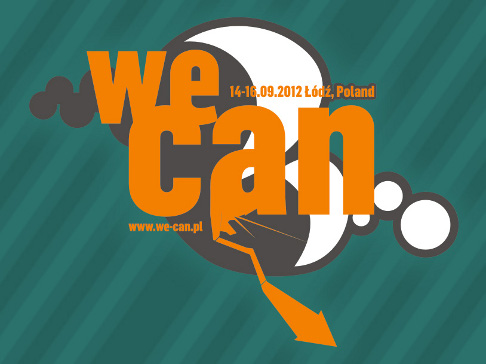 Prologue
Last year we waved good-bye to a Polish tradition (aged 5) called Riverwash, named after a completely hipsterish & abstract saying which goes like "Yo momma washes in the river". Evolving through these five years, Riverwash has been changing its locations for a total number of four times, moving from Silesia to the capital of Poland, ending in an incredible, ruined but uncanny city. The city that has a name which takes a great deal of rope-walking for any foreigner, if he or she ever attempted to write it or - dare you not - pronunciate it.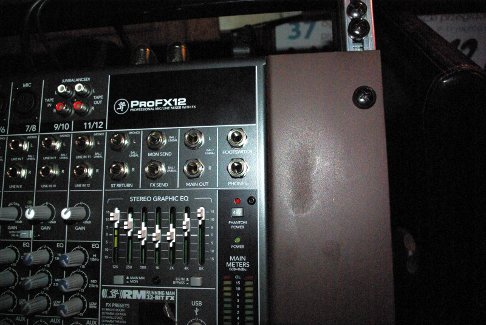 Bye Bye Riverwash
In 2011, Lódz became the capital of the Polish demoscene. Riverwash will for ever be remembered for being the place where productions like 256-byte Puls and the 256-byte scroller called Authentic World of Commodore Colors by Blueberry were shown for the first time; for its music compo organised for the 20th anniversary of Sound Tracker; for a big-screen where anaglyph 3D demos were shown; for the 4-kb copy of Chaos Theory called Quantum Chaos; for QI, Fields of Gold, Do it Demo Style!, Megademo 1, Three Fourth, Quantum Flame, Dust, Machineris x2, Futuricon, Difuse, Do not, Quantum Core, Killing Myself, Teza, Do it Patternstyle 2, The Lost Pixellers, Reliable Fraud, Akiko; for Gargaj's concerts and for its regular demoscene visitors.
We Can The New Polish Party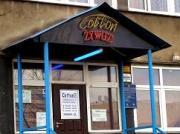 Riverwash will be replaced by Wecan 2012, which will take place in the very same city of Lódz, in a Cotton Club located at Aleja Politechniki 9a - along with an inexpensive academic-based accomodation (showers included!) located right next door. The location will feature enough space to fit a crowd of 150 demosceners, and will be fitted with 3 beamers (one of which will be placed in an outdoor garden), a separate room for smokers and an incredible industrial surrounding, very specific to Lodz. Not a stone's throw away will you be able to find an enormous chimney or even an abandoned Mig that happens to be a part of a certain statue.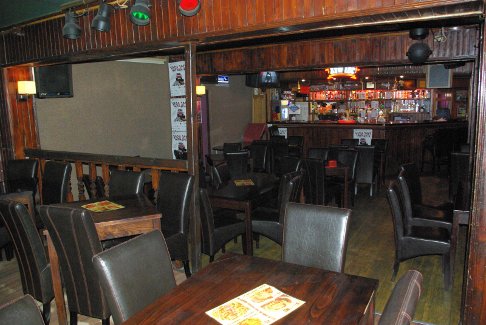 The core of the organizers team is made of the combined powers of Elude and Plastic groups. As for the competitions - it is still in the workings whether basic compos should be extended with Pixel Shader compo (for which you'd have to write a shader that would modify a played movie in real-time) or with a special 25-year Sound Tracker anniversary compo. As was the case with previous Polish demoscene parties (at least in a few years gaze), interesting concerts and gigs can also be expected. Another event worth noting, that could potentially make some noise on the demoscene, will be a presentation of a FPGAArcade-based Minimig with AGA and a real 100MHz
Motorola 68060. The outcome of this experiment is an extremely inexpensive, fast and greatly enhanced copy of Amiga 1200 with new graphical modes and 24-bit sound, thanks to AHI. Yeah, the Polish were always crazy about Amiga - Kiero is no exception on the scene.
Book Your Tickets now!
This year's edition of Wecan will take place on 14-16.09.2012 - book your tickets now! Poland is within reach of your favorite airlines. And if you are curious, you can always take a visit with Google Street View right now.
Links related to this article
Official Party Website (will be in the air very soon!)
Cotton Club Photo Gallery (Website is Polish only)
Riverwash 2010 and 2011 party report in this issue of Hugi!
Voyager