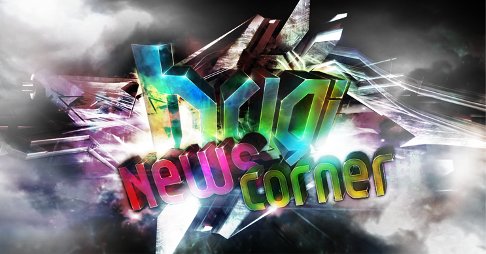 Scenial returns - as a Polish online magazine. Akira, former member of Pulse, S!P PL and Beans, who was the head of the Polish division of the Scenial diskmag, had a break of his scene life due to health issues several years ago. Recently he started visiting demo parties in Poland again, including C64 and Atari parties, and had the idea to write articles, which had always been great fun for him. So, in autumn 2010 he started Polish Scenial, an online magazine about the Polish demoscene, scene culture, old 8 and 16 bit machines, with invitations, party reports and discussions. If you are able to read Polish, check it out at www.scenial.pl.
Demoscener becomes university professor. Carsten Dachsbacher, aka Frenetic of Cubic Team, has been appointed Full Professor of Computer Graphics at Karlsruhe Institute of Technology. We congratulate!
CGM UKScene Radio back online. While Hugi #36 contained the piece of information that the radio had been closed down, it is up and running again meanwhile. You can access it here.
New artpack from CoolPHat. CoaXCable of CoolPHat was off for almost five years due to health issues, but now he is back to the scene and his group has released a new artpack, number 24. It is available here.
Making of Second Reality. A video showing the makers of Second Reality creating the classical demo can be found here. Thanks to Okkie for the link.
Pouet statistics. Marq/Fit a.k.a. Markku Reunanen is one of the people who are doing scientific research on the demoscene. In June 2010 he published his licentiate thesis called "Computer Demos - What Makes Them Tick?", which is available on the Internet. Even more recently, he wrote a script to scan the pouet.net database of productions and generate statistics. Just like the thesis they are available at Marq's homepage.
Lemon. Reborn. The old Amiga group Lemon. is reborn. Dan sent us this news: "We are releasing a new intro at Revision 2012, it is an Invtro for the Sundown Party in September. Code is by Dan & Del, Gfx by Facet, and currently there is no musician on board but it might be Lizard who used to be a member of Lemon."
New Desire Slideshow in 2012! Forcer of Desire sent in the following news: "The name of the slideshow is still unknown. Code: 0x3a, Music: SunSpire. It will be probably released at @party 2012 in Boston. I think this slideshow will be made in memory of my good friend/scener Darek Kirszling - DeeKay of Grinders, who was murdered in 2003. He was only 23. I did my 1st slideshow with him and we released in under Grinders. He was also the main editor of the Tankard magazine which Adok reviewed in Hugi a few years ago."
Bonzaj of Plastic about their new PS3 game. After Linger in Shadows the exclusive PSN PS3 game Plastic started working on a new PS3 game. It's called Datura! Information about this game can be found here.
Chris Dragan has a new homepage/blog.