Portrait: CONS of TRSI
Hugi interviewed the musician CONS of TRSI. Topics discussed are about his life, TRSI, Bitfellas Artcity his first steps doing graphics on the Commodore 64 but most importantly music!
Interview done by Magic of Nah-Kolor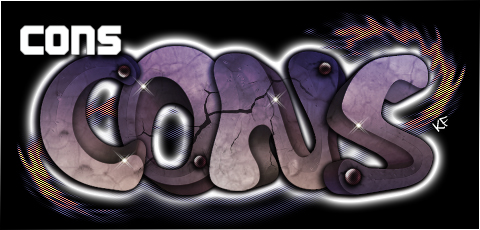 Magic:
Please introduce yourself to our readers. What is your history on the demoscene?
CONS:
Hey everyone, my name is Raphael Ludwig, I am currently 38 years old and I am from Germany. My demoscene nick is and has always been CONS, which is the short version of a well known shoe brand. I took that nick in 1989/90 which also was the year I started my scene activity as a musician. My very first station was the Amiga group PANIC for which I did a few tracks for intros and a coop track together with Virgill, who was also a member of PANIC at that time, for the trackmo 1000 Wasted Dreams. Unfortunately the group split up before I could really introduce myself to the scene. I did not join another group afterwards, just because I hadn't made any real friends and contacts outside of PANIC. So I was a follower of the scene for a few years before I became a member of n-Factor in the late nineties. Shortly afterwards I joined Diabolic Force, which was a not so well known PC scene group, but I did not get the chance to participate in anything big. Around 2000 I stopped making music because everything I touched somehow turned into some kind of techno and I really disliked that. I took a few years off and restarted making music around 2006, just for myself. My re-entry of the scene happened with my tracks "Gone with the storm" and "I close my eyes" and their Virgill remix versions included in the Alcatraz Musicdisk Jailhouse voices. Being a part of that disk was such a honour and it motivated me to make music for, and be part of the scene again. In 2009 I joined TRSi and I am part of the group until today. Just recently with my interest for oldschool gfx I joined Onslaught as a graphician and I must say, I have met a lot of helpful and friendly people virtually. My second huge commitment to the demoscene is my administration work at BitFellas ArtCity. I love demoscene gfx and enjoy my work there a lot.
Magic:
What can you tell us about ArtCity? What is it all about? How did ArtCity evolve in 2011 and what can we expect for 2012 and beyond? And finally how can our readers help out to make ArtCity even more successful?
CONS:
ArtCity is a cross system graphics gallery with the aim to bring together all the demoscene gfx and the art of demosceners of all systems and every year. In 2011 the main aim was to implement some of the feature suggestions that we collected over time. Some of the viewers had submitted those ideas directly and some other ideas were derived from discussions. And, as you know some things take a while in the demoscene, we were successful with implementing at least some of those. And of course the database grew artist and picture wise. For 2012 our goals are to cover all the graphics released at and outside of demoparties, go deeper down the history line and add missing pictures, exchange jpgs with better quality versions, implement more features, solve some of the unknown artist mysteries and, maybe the biggest ideas of all, form cooperations with demozoo and a large zx spectrum gallery. Our long term goal is complete coverage of demoscene graphics. Of course we are realistic enough to see that this will never be archieved, but being on the way feels good. There is actually much readers/viewers can do to help us. As mentioned, we are searching for the artists of a few hundred pictures, so if anyone has any information on that or on other pictures, feel invited to share those with us. Another possibility of course is submitting missing pictures directly to the database. And last but not the least, we are searching for motivated sceners with knowledge of the Amiga and Atari scene who are willing to bring their knowledge to use and help us out by taking care of those two systems at ArtCity. Please contact me, if you are interested. We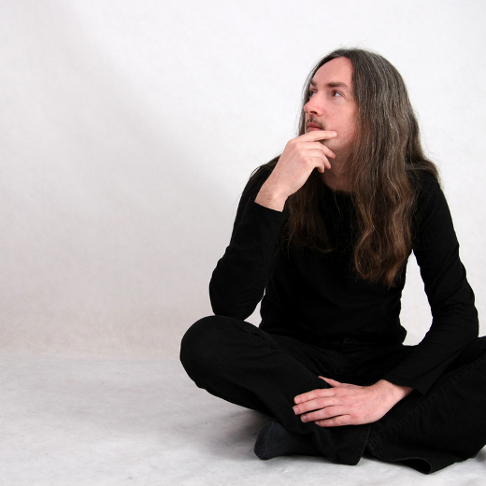 will warmly welcome you. For the fans of statistics, here are some:
01.03.2010 Artists: 1060, Pics: 3983, Comments: 446, Votes: 1422, Tags Unique/All: 715 / 11411
15.03.2012 Artists: 3797, Pics: 22746, Comments: 4304, Votes: 31527, Tags Unique/All: 3681 / 107224
If I look at those, I think we are on a good way, but we know, there is always something to do ;)
Magic:
You composed the 'I Am Unique' track for this issue... Can you tell our readers something about composing this track?
CONS:
Actually there is not much to tell about this track. Some time ago I was approached by the Hugi Staff and asked if I wanted to compose a track for it and as far as I can remember my answer was that I can't promise anything because it is hard for me to sit down and compose. So time passed and some day I played around with some instruments, as I always do before an idea gets born, and I ended up with the basics of this trip-hop whatever track. After working on it a bit, I thought it might be suitable to be played in the background of a diskmagazine and I contacted the Hugi Staff again. That must have been at least a year after their approach. They were still interested and so I reserved the track for the mag. All in all, this track developed itself in the process of the making and was not in my mind right from the beginning. After I added the speech sample (which is actually the same Virgill used a while ago in a track of his. Shame on me, I did not notice!) and listened to it I thought, since it's full of self characterizations, "I am unique" would be an appropriate name for it.
Magic:
Which Virgill track has that speech sample that you did not notice?
CONS:
I think it was his track "Help Me". One day, when I showed him "I am unique", he told me and I was like "Meh, is that so?" and so he played his track to me and, well there it was. And actually I know how it might have come to this. I am a member of freesound, a platform where free samples are shared, and I searched for female vocals there and obviously found this long monologue. I liked it and used it almost entirely. I remember that there were only a few useful female monologue samples and I also remember giving the freesound address to Virgill long before my composition, because he wanted some samples, too. I think, we searched for the same thing and ultimately ended up using the same material. But I don't care. As long as it fits, its ok. And I know, he used only a few parts, so in the end, I have the longer..... sample ;)
Magic:
You have made a couple of tracks together with Virgill. What makes Virgill and cooperation with him so special?
CONS:
As you might know or not, Virgill and I have been friends for almost 25 years now so we know each other very well and can relate to the music of each other very well. Working with him has always been so interesting and fruitful (all the coop tracks are the most enjoyed on my profile :)), because we come from different likings of music. He is more into electronic and Jazz/Funk stuff and mostly interested in techniques whereas I am into Neoclassical, Darkwave, Gothic, EBM, Rock/Metal and more of a melody and harmonies kinda guy, who doesn't pay much attention to detail (I know I should). When those influences and ideas come together, we take the best of both of us and put it into a song. It's that simple ;) Another big advantage is that we live close by and can work on the tracks together. I hope that we will do some more cooperations in the future and surprise you with another "masterpiece". ;)
Magic:
Close by? Neighbours? By the way could it be it's been a long time since the last Virgill solo track release on the demoscene? Make him release more new tracks :)
CONS:
Not exactly neighbours but within bicycle distance. it has always been that way and that is something that I am very happy about. I am close to him and his family and hope that it will stay that way in the future. I know that it has been some time since he released a solo track to the scene and, believe it or not, I am one of the people waiting and poking him from time to time. I can only make assumptions about why he hasn't been more active, but I believe it's a mixture of many reasons and you probably ask him about that yourself. I know that he hasn't lost interest in music at all and that there actually IS some material that needs to be finished, but I am being way over the line here to spread "hope". So I guess the possibility is still there, to bring him back to the active demoscene.
Magic:
How would you classify your own music? What (different) styles are they in?
CONS:
If you follow my releases you will notice very soon that I have no certain style or genre my music belongs to. Over the last years the tracks I released were from various genres like EBM, Pop, NuMetal, Darkwave, Demoscene, Psychadelic Rock, Industrial/Electro. and now TripHop. The funny thing about that is that my personal favourite genres are Gothic, Neoclassical and Darkwave. But since those kind of tracks are not really demoscene material, I release them in another context. When I make music, I simply do what I want and often first see what style a track is, when it's half done. It is hard for me to sit down and compose something with a certain genre on purpose. That's probably one reason why I haven't been in many productions with my music, sadly. They simply often don't fit the style of the demo and I think its a rare case that a coder creates something around a track. I guess I have to live with that. It's not that I wasn't asked for music, but most of the times the only thing I can answer is "When I feel inspired for such a track, you can count on me and I'll get back to you". Not the best thing when your biggest goal is to work together on a demo or something similar. Actually, you know what it feels like, since you got exactly that answer from me almost a year ago... or more.
Magic:
I noticed you like to write songtexts. Where do you get your inspiration from? Can you explain a bit what it takes to write a good songtext?
CONS:
Indeed I do. At some point I felt that only music wouldn't suffice to precisely describe what was going on in me at the time. So I started changing arrangements and wrote some songtexts that fit the music. But most of the time, I don't do those two things right after another or in parallel. The choice of the means of expression is nothing I can force. It just happens. So most of the time I make music with no idea of a text, or write a text with no idea of a track. Somehow they come together sooner or later. Most of my inspiration comes from my own experience. I can hardly write about something that I don't relate to in any way. And as for me, life offers so many experiences that you hardly can catch them all. So I don't see me having nothing to write/make music about in the near future.
A good songtext, well I guess that strongly depends on personal taste... as everything that is creative in any way. For me, a good songtext is something that does say everything you want to say, in a very limited way word-count wise, without repeating itself too much and with rhymes you can't foresee most of the time. All together pressed into limited space. I like working in self-set and small frameworks that put pressure on you and I like to bend words and sentences into that framework. Another thing that is important for me is, that it carries a meaningful message and finds a way to deliver it. I can't stand most of the party-songs songtext and I don't even dare to call them that at all (again personal taste here!). So if a songtext archives all of that, I consider it a good one... as said, in my personal view.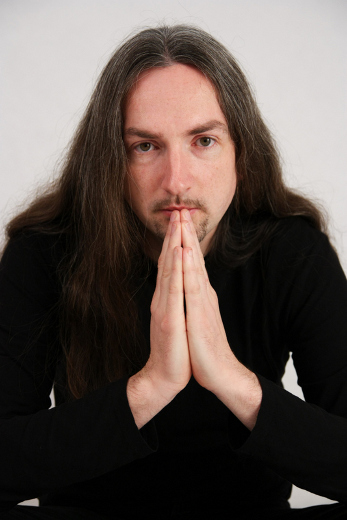 Magic:
What are you currently doing for a living?
CONS:
In real life, I am a psychologist. At the moment I work in an institution that deals with families of children and young adults where family-crisis bring up questions like whether the children can stay in the family or it is better for them not to and what they and the parents need to form a healthy relationship and a supportive environment. The cases pretty much cover everything from parents or children simply asking for help on the on side and all the things you see on TV and don't believe parents could do to their children on the other side. But they do.
Magic:
You are active on the Commodore 64 demoscene as well. How did you get involved doing gfx? What is it that makes the Commodore 64 scene so special for you?
CONS:
First of all, I have been active in the C64 demoscene since the end of last year, so not very long. I can't say much about the scene itself but what makes it so special is the machine. I grew up not having a computer until the C64 was available and affordable for the general households. Instantly my spare time behavior changed to computers. When I received it, I did not know any commands, neither Basic nor Assembler. I had to find out everything by myself and when you have to do that, you grow a certain connection to the machine. You learn to love/hate its specifications and limitations and what people can do with it. I think that is the most impressive thing for me today. Seeing what people can get out of this totally impresses me and last year, I thought I want to be a part of it. As I said before, I love computer gfx and I always admired the artists and their skills. And since I didn't want to make music on the C64, because it looked more like programming and tracking and I had that enough on the Amiga, I tried out graphics. And surprisingly it worked, although I am far, far away from the top artists. But I don't know if my goal is to become as good as them. I know my strengths and weaknesses and I am aware that I most likely will never reach that level, so what I try is to achieve a level where I am proud of my work. Everything else, like if others like it too, is a plus.
Magic:
Which demoscene parties have you visited in the last few years? What party do you have the best memories about?
CONS:
I haven't visited any parties in the last years. My very last party must've been The Party 1991. Around that time I went to a few parties together with Virgill, but that changed after he changed the group and I somehow didn't. The best memories are probably from that party. Remembering the guys from D-Mob carrying their living-room furniture into the hall, removing the beer-tent banks and tables, rool out the carpet, place the cupboard and the huge stereo is probably something I will never forget. Watching Hardwired and Odyssey on the bigscreen was also pretty amazing. What I plan to do today is, to visit at least one party this year, to get me into the game again. My plans are for Evoke and I want that to happen.
Magic:
You are a member of TRSI. As far as I can see TRSI is not on top of the demoscene anymore as they used be in the old Amiga days of the 90's. What is TRSI anno domini 2012 all about?
CONS:
For me, TRSi has always been THE group I would have loved to be in, back in the days. And since I am a born oldschooler, not much of that thought has changed in my mind. When I joined the group in 2009, I knew that a lot of other groups had taken over pushing the limits, but that was not something that bothered me. I had the chance to fulfill a 15-year-old dream and I took it. Who wouldn't have. A nice side effect was being reunited with Warhead, a former PANIC colleague. What TRSi is all about in 2012? Well, I can only speak for myself and give you my point of view, so don't take this as an official statement. I see a strong TRSi C64/oldskool section that has been very productive over the last years and hopefully will be in the future, so I don't accept any complaints there. Regarding the PC section, I feel like the group is in a phase of restructuring itself, a phase of renewal, a phase of finding new talents and bringing them together. We had some smaller but nonetheless good releases over the years that were motivated by single people and a few others joining them in the process but sadly no major project that brought us all together. I hope that we can change that in the future. We are alive, no doubt about that. Releasing smaller prods, musics and gfx definitely shows that. The kicking will come back some day. ;)
Magic:
I remember swapping with The Swatch Man of TRSI (TSM). I also remember Control, Uyanik and Irata of TRSI. Any of the old bunch organizing TRSI today? Who is the WHQ and main organizer of TRSI in 2012?
CONS:
Good question. Actually I don't know about any WHQ and I think that there is no person that would call himself the main organizer. People who are interested and motivated just come together and work on something, that is how it works at the moment (Any other TRSi member, correct me if I am wrong here). Next question would be, is it a good way to work without an overall organizer or would the group profit from such a person? If you ask me, I would say that both has its pros and cons. As long as I have been a member of TRSi, it has been this way and with my personal scene experience (not counting the early years) I don't know it any other way. Wait, no, that's not entirely true. I am about to get to know it in Onslaught, but it is way to early to say which way is the "better" way. I guess it's all a matter of personal preference.
Magic:
What artist do you admire the most and why? What's the best piece of music you've ever listened to?
CONS:
With regards to scenemusic, I would say, there are several artists I admire / have admired. Mostly oldschool ones. For example Jesper Kyd. His global trash tracks and his mod called ministry are among my all time favorite demoscene tracks. When I listen to demoscene music, they are always in the playlist. I really do like Mr Man because of his ability to merge melodies, harmonies and improvisations into something that is far more than its pieces. And I am a fan of Virgill, because of his love for details and his understanding of music. Looking at today's scenemusic, I have no special artist I admire but a lot of tracks in my playlist that I like for example "Soldier Field" of Xerxes, which I find immensely inspiring and touching. Great work there, Xerxes! Another one is "Waldemars Bleke" by lug00ber. That one hit me totally by surprise and I love the overall idea of the track. I am listening to Adam Morton's "Gone" a lot lately, which is a sid and with its simplicity totally got through to me from the moment I first heared it. Another sid in my playlist is the Soundtrack of Apparatus by Psycho8580. Great soundtrack for a great demo. Desert dream soundtrack on both systems are on my rotational, too and a few game music remixes. Regarding non scenemusic, my favourite artist by far is JANUS (the German gothic/neoclassical band) and after them Persephone (German band) and the old ASP tracks, not the newer ones. But I am also a lot into other bands from all genres. The few genres I mostly avoid are pop, all kinds of techno-based music, classical (I love classical instruments but don't like most of the classical stuff), country, Schlager and Volksmusik :D
Turning away from music, I would say that I admire demoscene graphic artists the most. Even more than I admire the musicians, because the fact that they can let images in their head become reality is extremely fascinating. Humans are more visually oriented by nature than auditory, so sometimes I think, drawing and painting might have a greater impact on people than music. But I know if I'd be a graphician, I would probably think otherwise and would admire musicians the most.
Hmm, now I totally left out the coders.. Hail to you all! Since complex math is not my friend I admire you, too! ;)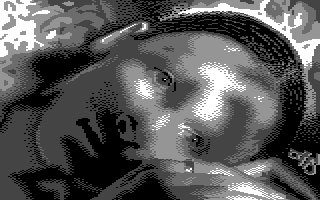 Magic:
What does music mean to you?
CONS:
On the one hand, I make music for fun. I guess, when you listen to my released stuff, you get that very fast. On the other hand, I use making music as a means of expressing my thoughts and feelings. That is the music that you won't find along my demoscene releases very often. I can't live without this means of expression and I couldn't live without listening to the compositions of others that appeal to me in a way that I sometimes would have loved my own songs would do. So music is something I cannot live without. Facebook? Yes, I easily live without that, but music? No way.
Magic:
Any last words? Some greetings perhaps? Be my guest!
CONS:
I would like to greet my fellow groupmates in TRSi and my new groupmates in Onslaught, the BitFellas Crew, Virgill (nicht nur wollen, MACHEN!), SunSpire (thanks for the Bremen Meetings) Frost/Tulou (Gfx PLEASE), Madsy (Code PLEASE), Azerty, Mueslee, Hellfire, Menace/Spb Sentcool, Runa, Nerdine, Arvenius, Dr. Doom.
My last words would be: If you say you do, do! And I hope we all will do this demoscene thing for many years to come.
Links Related To This Article
CONS Amiga modules at Amiga Music Preservation website
Artcity Article in Zine#14 Online version
Jailhouse Voices musicdisk which CONS contributed to
Magic