Credits for this issue
Hugi #37 uses the Panorama 2 engine which Chris Dragan developed for Hugi more than 10 years ago. Recently occuring compatibility problems of the engine with Windows Vista and Windows 7 have been fixed by T$ of Alcatraz.
The opening and closing pictures are the work of Bridgeclaw of Brainstorm. The background graphics have been created by Dzordan of Anadune. The music menu has been drawn by Forcer of Desire. Various cliparts have been created by Forcer of Desire, Rork of Plastic and Fabian. Many photos and screenshots have been taken from Slengpung and Pouet. Thanks for that!
The piece of ASCII art used in hugi37.nfo was created by CoaXCable.
The music has been composed by Magnar of The Black Lotus, Traymuss of Addict & Futuris & Nah-Kolor, Romeo Knight of Brainstorm, CONS of TRSI, Chromag of Rebels, Chaser of Elude and Siatek of Nah-Kolor.
The texts have been written by Adok, Archee, Beb, Chaser, CONS, Curt Cool, Danny, D.Fox, Forcer, GRX, Guille, Guy Frost, H2O, Heavy Stylus, Infant, Jazzcat, kas1e, KBI, KeyJ, Lazarus, Macno, Magic, Magnar, Mantronix, Marnix Kok, Navis, Optimus, Paralax, Phoenix, Radman, Ramon B5, Raven, Rayon, rednight, Romeo Knight, T$, Ubik, Voyager, Xerxes and Zach Weddington.
The Hugi staff consists of Adok and Magic.
Special thanks go to Darkblade, emzic and the Scene.org staff for providing us with webspace for many years.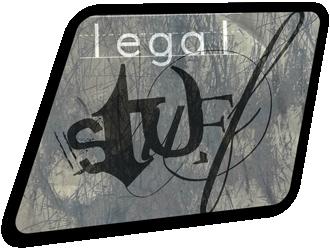 Hugi Magazine (Hugi) is an electronical magazine (diskmag) edited by Claus Volko, also known as Adok. Hugi is freeware, which means by our definition that you are allowed to spread the magazine provided it remains unmodified. The editor of Hugi assumes that the person who submits a contribution for Hugi (the contributor) is the only author of this respective contribution and has not violated any rights of third parties. Contributors preserve all rights and responsibility for their original contributions, but they give the editor the right to adapt them. There is no guarantee that a contribution will be actually used in Hugi. If you want to use articles from Hugi for your own publications, you must arrange that with their respective authors. For any questions contact Adok at cdvolko@gmx.net.