Alcatraz - After the Rebirth
Hugi went one on one with Alcatraz main organizer Sting. Together with Sting we look back and forward on the PC revival of the Amiga group Alcatraz since their official comeback was announced back in April 2007.
Written by Magic of Nah-Kolor and Sting of Alcatraz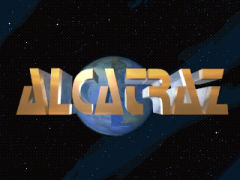 ---
Prologue
---
Magic:
Hi there Sting.. Please give yourself a warm introduction to our readers.
Sting:
Hi, my name is s7ing (formerly Sting) and I have been involved in the demo scene for many years now. I would need many pages to list all the scene things I have been involved in over time. My first step into the scene started on the C64. And I mean scene - it was a time when I looked up to groups like Strike Force, Pappillons, Dominators, The Sharks, Genesis*Project, Ikari and so many more. It was the times when a PLK was necessary to receive post ;) I moved to the Amiga in 1988 and starting swapping, pack making, ascii, editing and organizing, in groups like Proline, Bonzai, Abyss and Alcatraz. Nowadays I am 34 years old, living in Germany and back in Alcatraz on the PC after some inactive time in Bonzai Revival and a short stay in the Scoopex & Deviance Cooperation. That's an overview of my scene life. As everyone can imagine the demo scene changed and we all got older, the time you could afford to spend in font of your computer has become less. But nevertheless many of us still feel like contributing to the demo scene because it is so much fun :) For me Alcatraz was always my personal favourite group and if nothing unexpected will appear I will keep that group until I am 65 :)
Magic:
By whom and how and in what year was Alcatraz originally founded on Amiga?
Sting:
Alcatraz was formed in 1988 by Metalwar (Code, Music), Helix (Gfx) and PGCS (Gfx) from their former group named Motley Crue Team. Metalwar and Helix decided to leave both the group and the scene nearly after one year, leaving PGCS as the head of the group.
Magic:
How was Alcatraz first assembled as a pc group and where has it grown to since the official rebirth announcement back in April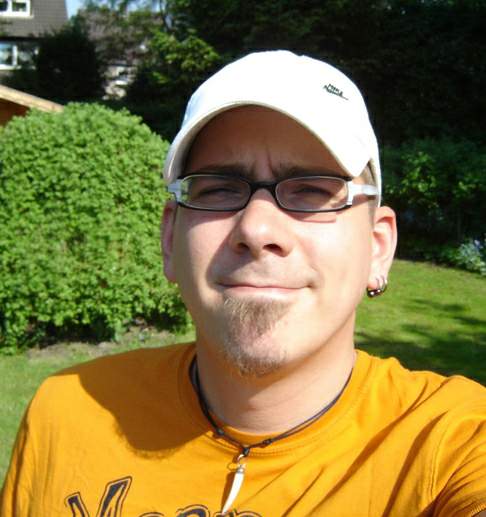 2007? Did you run into any organizing problems along the way?
Sting:
As we planned the comeback of Alcatraz very well, I honestly could tell you that we have had no problems until now. I hope that it will continue to be this way :) The first step was to get the official rights to bring back Alcatraz into the PC scene. I was already an Alcatraz organizer in the past, sometime around 1994. So before a positive answer from PGCS (founder of Alcatraz -ed) I would have never started ATZ again. He gave me his okay so the first milestone was set. Already in September 2006 ATZ was reborn unofficially. The next step was to have some old members back again in our team. At first only -pOWL and me were past members, but in the meanwhile also Mop and Brainbug have teamed up. We have spoken with many sceners to find a good team. Old members like PGCS, Pigment, Teo, Micro Pal or Skyman are not longer interested in the demo scene. Same goes for Quedex and Poseidon who sadly never answered my emails. We took our time and worked underground for around 6 months before we started officially with Alcatraz in April 2007 at the Breakpoint party. In that time we already worked on some projects and ideas. We settled a good base by finding more members. Building up a small website, forum, irc channel and so on. So a good structure was set before starting the group. The result: Members like Noogman, Jogeir, Keito, Gopher, Virgill and many more teamed up. Sprite-O-Mat, Horde Invitation, Fusion and Mudia Art were released. And that all from April to October 2007. Many things are still planned or in the works and from the member side only a few places are left before we will only concentrate on working on productions and specialize our internal structure to get things to run good and easy.
---
Alcatraz - Building a Group
---
Magic:
Please tell us which members Alcatraz currently have (in order of who joined first to last), how and why they joined up, what they do and which countries they originate from.
Sting:
Currently we have 14 members. It all started in October 2006 with me, s7ing (organizer, editor), pOWL (music), T$ (code) and Noogman (graphics). All are located in Germany. We were the first who started Alcatraz and already planed some things what it all could look like. After that some more members teamed up end of 2006 like H2o (Graphics), Virgill, Jogeir and Keito (all music). Jogeir from Norway and Keito from the UK were the first members outside Germany. Chris Dragan and Gopher (both code) joined in the first months of 2007 and with Gopher the first ATZ release for the Breakpoint was guaranteed as he already was working on some things before he teamed up. Chris Dragan was our first Member from Poland and later on SOL (code) also teamed up from this country. Finally around autumn H0bby1 (code), Mop (Editor) and Brainbug (music) completed our team for the moment. Hobby is from France, Mop from Malta and Brainbug like Jogeir from Norway. With Mop and Brainbug two more original Amiga members teamed up. There are 2-3 more members which are in "probation" time in ATZ so it could look somewhat different at the end of the year.
Magic:
You told me only a few places are left to fill up on the memberlist? Which places? What goals have you set for the number of members and the balance in the group?
Sting:
That is right. We thought of a member limit very quickly due to different reasons. We learned from the past that too many members could be a problem. Furthermore, the communication and the productivity are much better in a small group. So we thought of something which could be suitable. We set a maximum of 20. Less would be better, but we also have in mind that times changed and many of us also have a family, work and real life. So we set it a little bit higher with the aim that some members could work on some things when others have no time for a while. We also have tried some kind of "probation" time with some sceners to see if they would like it in ATZ or if we could work well together. So maybe the official member list could look something different at the end of the year :) At the moment one or two 3D artists could be necessary - the other places are nearly completed and could only be free if someone would leave.
Magic:
Which member(s) from the ones you mentioned are you most proud of having imprisoned in the newly revived Alcatraz?
Sting:
The ones I am most proud of to have in Alcatraz? You must be kidding! I am proud of all my team mates in ATZ. Everyone in ATZ has my full respect and is in his own field a great artist, otherwise he would not be in ATZ ;) Maybe for some of you it is important to have known members in their team. We in ATZ are no one man show! We act as a team and when something is released every one of us has somehow taken a small part in it, even if it is just an idea which he brought in. Of course it is nice to see that some of the "old" sceners are back with us, but they are no better nor worse than others. This is not just my point of view and it's nice to see that the others think likewise. Beside that we are more like team mates. I am proud to be in Alcatraz together with so many friends. There is something more between all the computer stuff and we are always happy if we could meet our "family" more than often :) Sadly the possibilities are rare.. But we try to keep good contact... And today with so many multimedia tools, it is much easier than it was ten years ago :) I hope that we could keep this good mood and friendship inside the group and that all of us can be proud to be part of it :)
Magic:
Mop returned to prison in Alcatraz. Why did he return and what will he be doing scene wise?
Sting:
We expected this question earlier, Magic ;) You are always watching what is going around in our small demo scene world hahaha... But the answer is very simple - Mop has been part of Alcatraz and has done great work with Mc Disk and Compass. As I also know Mop from my old swapping days we talked some months ago what we both have done these last years. And as I told him about the revived Alcatraz and of the projects which we are working on we had the idea... why not come back to ATZ - so he is back. Don't expect that Mop will do an own diskmag again or will write thousands of articles, hose times are over. He will mainly help me with Mudia Art and organizing stuff. Besides that he has some more talents which are maybe not much known ;) Time goes by and also Mop can draw and code... And there are many outstanding things which sceners will not know what goes on behind the curtains in Atz and how we are working inside ATZ. I could surely say that Mop was an enormous help until now. Sometimes the persons behind the group - and in this case I am not talking only about Mop - are the ones who get things started without being too much advertising or shouting in public ;)
Magic:
When today's 'core members' turn inactive some day (this day will most likely come I know from experience) would you accept new fresh members in the future to continue Alcatraz on the PC and thus make sure the stream of Alcatraz releases is maintained?
Sting:
Yes, maybe the day may come. First of all we try to keep the team as long as possible. If someone leaves we will surely try to find new fresh members which would continue the ATZ legacy. But at the moment I have too much fun for myself and the next years I will surely continue it from my personal point of view. Like in real life we will see what will come and at the moment there is no need to think negatively :)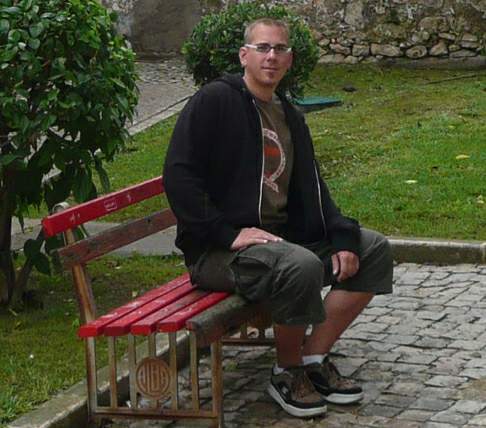 Magic:
When is a demogroup like Alcatraz well organized?
Sting:
Good question. But this does not only depend on the group name. Every group has to find its own way to keep things running and to have a base which they could work with. Referring to ATZ I hope that we have settled the base structure for a well organized group. If it all will turn out the way we expected we have to wait as we just started a few months ago. I think some things have to grow or fit. A group is well organized if everything fits together. When there is a good communication and friendship between the members. If everyone could be part of the group and bring his ideas in - then the thing will run for itself. That may sometimes be a wish but in reality it is sadly not always that easy. So there will still be someone responsible to keep the group together, to motivate or to do some other organization stuff. So in my holy opinion an organizer would still be necessary for a group. Especially when it is a group with more members and members in more than one country. Good work of an organizer is useful here together with the help of its members.
---
Alcatraz - What's in the Making?
---
Magic:
People are still waiting for the first demo by the new Alcatraz. As you wrote earlier we should not expect an Odyssey part 2. What can we expect of this demo? And when? Could you tell us a little about it?
Sting:
Since April we released more productions than other groups have maybe done in years. Maybe a demo is still missing. But be sure that we are working and will try to get one ready as soon as possible. Odyssey was a great and fresh idea in its day and time, but other great things were released after it. We are now on a different platform with different members and different possibilities. That era was the time of PGCS, Hornet and Greg. That glory belongs to them. We have to find our own new way and we know that it will not be that easy. Everyone expects big and great productions from us. We try to keep cool and relaxed and not get under any high pressure. Maybe we can never match the high standard which others are expecting. Who knows... The demo scene changed a lot over the years and nowadays other big groups found their way on the throne. We believe in the roots - having fun being creative and enjoying our hobby. The roots which also Hornet and PGCS stand for. So maybe you have to wait a little bit longer ;) But as said I think we are not inactive and that is the important fact for me.
Magic:
Are there any changes to be expected for the ATZ website? Will it be further developed? Please give us some information about this and why sceners should visit it.
Sting:
The design of our website is still in progress. It already changed from the first design we had. We thought of redesigning it a little bit to have a better look but at the moment we have to live with it as it is, because it is not our main focus at the moment. Maybe also some other infos to our site will follow. But mainly we would like to keep it small and simple. On our site you will find the official memberlist and most of our released productions, Amiga time included. Also we have a public forum thread where sceners could post and discuss every scene related thing they like. At the moment you have the possibility to vote for the MUDIA ART charts, if we will continue this point depends on how much the support for the next issues is in the future. Maybe other options could follow.
Magic:
Please give the Hugi readers a glimpse of what Alcatraz currently is working on. Shine a light on it. Give the readers some information nobody knows yet. In short: give them a look inside the Alcatraz kitchen!
Sting:
We are working on several things and we are most careful with what we say. As already mentioned sometimes we have too many ideas instead of finishing some projects first. But to give you a glimpse overview here we are currently working on 1 demo, 1 sounddisk, one more 4K intro and of course on the next issues of MUDIA ART. There are many more ideas to come which maybe will come earlier as these ones I told you now. Maybe we will also change the priority of some things we thought of and there is no real deadline planned. So that is the reason why we don't like to publish any rumors of our projects which maybe will never see the light. Enjoy the stuff which is released and be happy that atz sceners are active. Alcatraz is cooking on some things and will provide the scene with some more releases for sure. Things will come when we decide that they could be released and no other way around.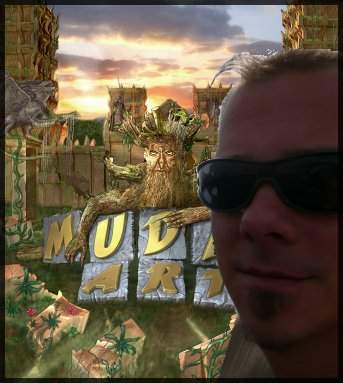 ---
Mudia Art, Combined Music and Art Magazine
---
Magic:
Where does the name Mudia Art originate from?
Sting
In those days of my youth - I was around 21 - we visited a lot of parties, discos and so on. And one of these discotheques had the name Mudia Art. The place is closed nowadays. But this name hits the nail on its head. Mudia Art stands for mudial Art or musical Art if you like. This word combines music and art. And that is exactly what this art-mag does. Combining samples of scene musicians and graphicians. Both are artists and musicians merged together with art = Mudia Art :)
Magic:
Why Mudia Art?
Sting:
Why not? I think that it is a great idea. It is something different to the usual mag and we concentrate on the most active scene part in my opinion, musicians and graphicians. And there are a lot of talented sceners around. So why not have a mag for them. Furthermore, the demo scene has been existing for so many years and some of the contributing artists which we pick for Mudia Art are not longer in the demoscene. So for many of us it is interesting to see what they are doing nowadays. Although it is not so easy to find all the old "legends". A big advantage from my side is that I have been a swapper in the past with hundreds of contacts worldwide. Because of that I know many of the old sceners. And not only from the Amiga days since I have started on the C64 scene around 1985. There are also so many discussions of what could be important for the scene or for example if diskmags are necessary? Are they still up to date or should something like an online mag be contemporary? The demo scene is a place for fun and creativity in my opinion. We are doing all these things because we like to do them. So if sceners continue doing offline mags or even start new ones or other nice ideas - please keep it up. Some will like it, some will not. That's life... The demo scene does not only consist of pure demos! Demos are the highlight of the scene for sure but we don't have to forget all that nice things which were also invented. Slideshows, Musicdisks, Charts or Mags, Packs and so on. The more the better, in my eyes :) Too many good ideas have been dropped out in the last years... For our part we will do the things we like most and if someday we think the time is over or we are no longer satisfied with a project we do - we will drop it.
Magic:
Can you tell us some nice anecdotes making Mudia Art?
Sting:
The idea for this project already came up around 1995 and some old team mates from Alcatraz like RESK, Homicide and Sigma had already started to get this kind of mag alive. Maybe some of you still remember some of them :) Sadly in those days we did not manage to release it due to various reasons. So it could be the longest delayed production ever, hahahaha... But finally we are more than happy to release it in that way we have planned it ages ago although except me all other contributing ATZ members were not members in the past. But if you have a look into the fullscreen pictures of the ART Section you will find a small Mudia Art Logo which was done in 1995 by RESK. I just noticed here that I forgot to credit him in the first issue. It was not intended - so sorry for that Dennis ;) I am not sure if you are still around in the demo scene but in the next issues it will be credited for sure :)
Magic:
How would you like to see Mudia Art evolve? What direction do you want to go with it and how do you see its future?
Sting:
We will still have to see how Mudia Art will develop. I hope that we will find enough people from the past who can contribute to the next issues. Furthermore, we will try to keep a good mixture of new and old schoolers. Some headlines could maybe change and if the charts part will be continued is unsure. So the next issues could look different. A new design for upcoming issues is also planned but not for the first 3 or 4 issues, we will see. Hopefully Mudia Art will grow and we will get more support. As long as we have fun we will keep it up. It is also interesting for us to see what old legends are doing nowadays. Maybe we also need some time to let it develop and to grow. For the future I hope that we could continue it for some more interesting issues...
---
Epilogue
---
Magic:
You wrote that you would be a member of Alcatraz until you turn 65 years of age. How do you see the near future of Alcatraz and the future on the long run?
Sting:
Hahaha... Yes, I said that. I am not sure how long it will be possible to spend enough time on the computer scene, but will I try to take part in at as long as possible. In the near future I hope that we could realize all we thought of. We have so many ideas and sometimes we are too euphoric starting too many things at once instead of finishing one project ;) But on the other hand it is nice to see that we are so motivated to provide the scene with demos. For the future on the long run I hope that Alcatraz will find its place once again in the demo scene and that we could act as a team as long as possible. That our members will stay active for some more years. Having fun, being creative, meeting friends and that we could say that we have had a really great time.
Magic:
What do you want to tell all of your group mates and what do you want to tell the rest of the demoscene? Please give us your last words as a good ending about this article about Alcatraz.
Sting:
Greetings to all my group mates and let's keep it moving ;) Thanks to all of you to let the Alcatraz dream come true, without all of your help we wouldn't be at that point as we are right now. For all the sceners out there I just want to say: Please keep up your good work and creativity. I am always happy to see some nice productions. For the newcomers I would like to say don't compare with the best and don't be too shy to think that something you made could not compete with the rest. Every scene release which is done with heart and hard work should get our full respect. Not everyone of us can be one of the top, otherwise the demoscene will only consist of three or four groups in the future and this should not be our aim. So long as you have fun to do it and you think it is good - please provide it to the scene. Someone who is working on some projects is always better instead of only talking or criticising it. Finally thanks to you Magic for making this article and good luck with your further projects.
Links related to this article
Magic of Nah-Kolor and Sting of Alcatraz