Assembly 2000 party report
Asm'2k, oh, where should I start... indeed a very pleasant, but energy-consuming and tiring journey.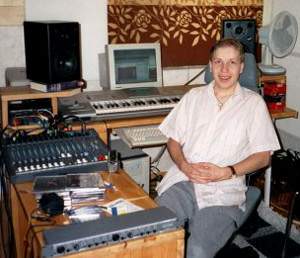 I left home on the morning of July 31 and stayed at Warder's (Vesa Norilo's) home until the 3rd of August when Assembly 2000 started. I had a good time at Warder's, and we (mainly he) mixed the 'Adagio for Freedom' song, which I had started composing around February. What makes 'Adagio for Freedom' special is that almost all samples are my own handwriting. I used my Korg N364 synthesizer, programmed the sounds I needed, and recorded it all for multisample purpose with Impulse Tracker 2, in which the song was also orchestrated together. The final mixing process at Warder's home was fun to go through and take part in. Warder is a true professional at mixing and mastering as well, not just writing his own unique music, but I'm sure you all knew this already. Well, my long and hard work for the 'MP3 music competition' had paid off, as I left Warder's home with the best mix possible to the Hartwall Arena where the Assembly would be held for the 9th time. Last year none of my songs qualified to the finals, but this year two out of my three (2/3) entries got played in the final rounds. 'Adagio for Freedom' finished 11th in the 'MP3 music competition', and 'Landmark of Lullabies' took the 7th place in the 'multichannel music competition'. I'm totally satisfied by this year's achievements, and my most sincere congratulations go to the winners of each competition. My oldskool song didn't make it to getting presented, but I hadn't really expected this to happen in the first place.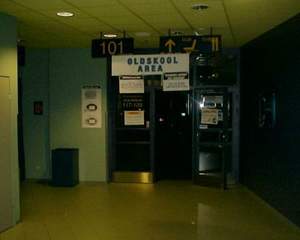 More than 4000 people visited the event, which lasted for four days this year. My ticket was for the 'VIP/Oldskool' area, where I spent most of my time between the competitions. I was also in this year's music jury, among some other well-known musicians like Skaven, and other demo-scene persons. Being in the music jury gave me a wholly new conception and view of what the things were like. At the same time it was extremely fun, but on the other hand a 7-hour job is something that would "drain" the juice out of each and every one of us. "Jurying" is not easy, and like most people who'd never seen it from the inside, I also felt previous to my experience that juries weren't fair and for some reason they would favour some specific music styles, but now that I've been involved, I must say it has changed my thinking and opinions totally (for the better). The whole jury process was actually a very fun thing to go through even though it took 7 hours. The whole experience was more or less like the reunion of a small family. These guys really had both good taste and good humour. Maybe we'll have a 'real' reunion next year.
Here are a few positive [+] and negative sides [-] of what I experienced during the 4-day period.
[+] Like last year, I loved travelling on trains. Safe, easy and comfortable.
[+] Girls & Women. There were much more women this year at the party place, which was a very positive thing in general, but some of them were so good-looking that you couldn't resist turning your head and eyes as they went past you. ;)
[+] The combined demo competition was excellent! My favourite demo ('Spot' by 'Exceed') won the whole competition by far. The overall quality of demos was extremely high this year.
[+] Wild Demos. Like last year, the wild demos were hilarious, too bad that I didn't see all of them, but those I saw made me roll on the floor laughing.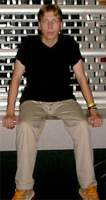 [+] 'Organizing'. A big overall thumbs up for the organizers who did a good job despite some minor flaws. I fully support the organizers in their tight "anti-alcohol policy". I'm not an absolutist regarding alcohol, but in my opinion demoparties should stay what they are and not turn into a boozing event. I'm sure people can find other weekends to get themselves drunk, right?
[+] Music styles in compos. Compared to last year, the style variation was almost ten times better. I don't know if people made and entered more serious stuff than they did last year, or if it was the jury who acted differently this year, but a definite improvement compared to last year in my opinion.
[+] Public access computers. This year there were three public computers instead of last year's one or two which didn't even have a floppy drive. So this year you could have entered your work for the competitions through the public computers if needed (as I did with my 'Oldskool music compo' entry).
[-] Multichannel compo overall quality. I was very disappointed at the overall quality of the multichannel competition, it sounded more like people only entered the competition for the fun of it, not really paying attention to the quality of their work, and this goes for me and my work, too! I finished my song for the multichannel competition in a hurry before I left home, and I was never really satisfied with it.
Assembly 2001? .. I cannot say for sure 'cause it's too early, but if I get good song ideas that I feel to be worth fighting with, I'll most surely be there and hopefully do better than this year.
~ Milan Kolarovic (Acumen) 01.10.2000
The official Assembly 2000 website:
http://www.assembly2k.net
During Assembly 2000 a Finnish computer magazine called Mikrobitti made an interview with Acumen. It's available at their website "Asm'2k journal" (Päiväkirja) in Finnish language.
Mikrobitti Lehden Assembly'2000 päiväkirja
Haastattelu: Scenemuusikko Acumen